SkinConsult
SkinConsult is a diagnostic service provided by Dr. Ian McColl, a Fellow of the Australasian College of Dermatologists.

Call 07 5598 0133 to begin using this service. A login name and password will be issued to you.
Please Sign In

Login Name

Password

For the duration of the Corona virus epidemic this service is available to my referring General Practitioners and Specialists at the John Flynn Private Hospital by contacting Dr McColl's rooms at 0420972757 and obtaining a username and password. You can then access the website to submit images and details of your patient's skin problem and I will respond either by email or phone or request a teleconference with you and the patient.
Please view the video below to see how this works in practice. Dr McColl's previous arrangement with Rural Members of the Australian Institute of Dermatology will continue to apply.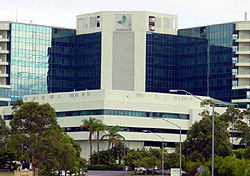 John Flynn Hospital, Tugun
Dr. Ian McColl
is a consultant dermatologist at John Flynn Hospital, Tugun, in Queensland. He specializes in diseases of skin, hair & nails, skin cancers and laser surgery.
B.Sc. M.B Ch.B. F.A.C.D.