SkinConsult
SkinConsult is a diagnostic service provided by Dr. Ian McColl, a Fellow of the Australasian College of Dermatologists.

Call 07 5598 0133 to begin using this service. A login name and password will be issued to you.
Please Sign In

Login Name

Password

Doctors who have completed the Australian Institute of Dermatology Membership course and are eligible for Teleconsultations should Register to submit their case details and images by emailing Dr McColl at imccoll@ozemail.com.au

You will then be sent a username and password to use this service and can then submit cases for a video teleconsultation.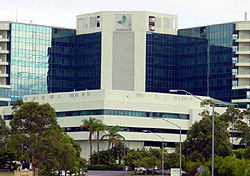 John Flynn Hospital, Tugun
Dr. Ian McColl
is a consultant dermatologist at John Flynn Hospital, Tugun, in Queensland. He specializes in diseases of skin, hair & nails, skin cancers and laser surgery.
B.Sc. M.B Ch.B. F.A.C.D.